Komen MA Why do you give? Video Features Community Servings
Program Highlight: Our Meals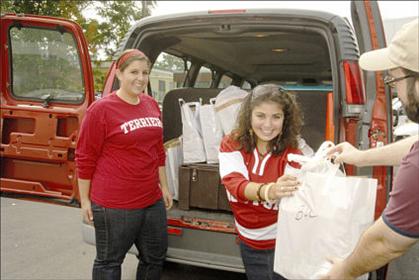 Our meals program improves our clients' quality of life, health, and ability to perform daily activities. Along with lunch, dinner and a snack, we deliver a message reminding our sick neighbors that they are not alone in their struggle with life-threatening illness.
---
Recipes
White Bean Edamame Hummus
This recipe from
Chow.com
was a hit in a recent nutrition education workshop! Pair it with various
vegetable chips
(beet chips, carrot chips, radish chips) to add protein and a delicious creamy and savory flavor. It also pairs nicely with raw veggies, from carrots and celery to peppers and cucumbers, making them more nutritious!
Demographics
Clients by Community (Percentage)
Healthy Eating Tips
Frozen or fresh? Frozen fruits and vegetables are just as nutritious and tend to be cheaper than fresh, especially when buying out of season produce! Be sure to buy frozen fruits and vegetables without added sauces, sugar, and salt.
Did you know? The ingredient that's used the most is listed first on the food label. Read food labels to be sure you're buying what you really want.
---