Komen MA Why do you give? Video Features Community Servings
Program Highlight: Our Meals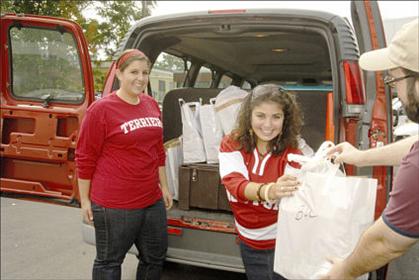 Our meals program improves our clients' quality of life, health, and ability to perform daily activities. Along with lunch, dinner and a snack, we deliver a message reminding our sick neighbors that they are not alone in their struggle with life-threatening illness.
---
Recipes
Salmon with Gus' Mom's Marinade
When Gus Edwards, a utility person at Community Servings, was growing up, his mother made this marinated fish often. Gus recommends serving it with rice and sauteed broccoli.
Demographics
Clients by illness (percentage)
Healthy Eating Tips
Did you know? The ingredient that's used the most is listed first on the food label. Read food labels to be sure you're buying what you really want.
Concerned about your cholesterol? Watch out for saturated fat! Saturated fat is commonly found in animal products. Choose lean meats and low fat dairy. Read food labels, and try to buy and eat foods with less than 2 grams saturated fat per serving.
---