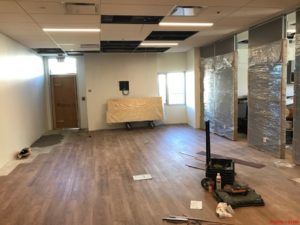 Construction is wrapping up in the next couple weeks so that the building can be inspected before staff are set to move in over Patriot's Day weekend (April 13-15).
Pictured is the Board Room / Teaching Kitchen classroom. Partitions (pictured to the right) separate this room from the Community Room so that when we're hosting Teaching Kitchen graduations, gatherings, or fundraising events, we're able to move the partitions and host larger groups.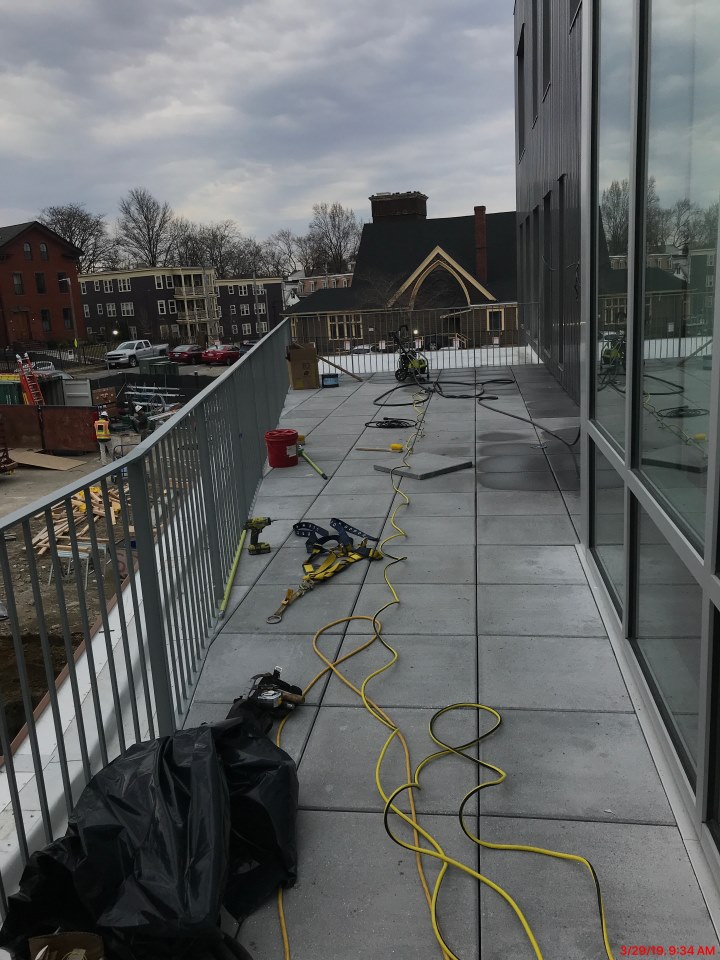 Also pictured is the second floor terrace. Our friends from Room & Board have generously donated outdoor furniture and planters for this space. We can tell this will be a go-to spot for breaks and even some meetings once the weather warms up!