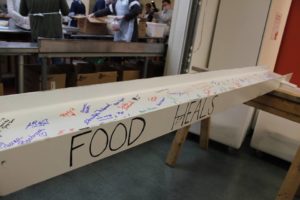 We cannot believe the progress being made on the construction of our new building! Board members, donors, staff, and volunteers gathered this week to sign the last beam that will be placed on our new building. We're so honored to have the support of the community and cannot wait to open our new building in 2019.
Check out pictures from the "Topping Off" Beam Signing on Facebook.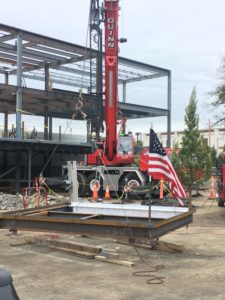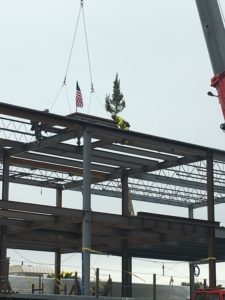 Days later, the beam was raised and placed on the steel frame of our 'Food Campus.' It was accompanied by a pine tree, a construction tradition. The trees are known as "topping trees" and they celebrate the completion of the skeleton of a building structure, usually attached to the top beam as it's hoisted. For many builders, the tree stands as a talisman for good luck and prosperity for the future occupants of the building.