Inspired by the generosity of Bernie Smith, a former client turned donor, The Bernie Smith Legacy Society is Community Servings' Planned Giving program. 
As a client who received our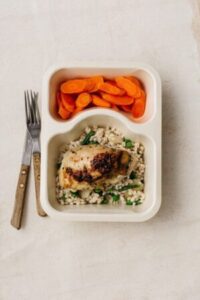 medically tailored meals and nutrition counseling, Bernie understood the strong connection between healthy food and managing illness. Determined to do his part to bring our vital services to more people, Bernie made the first planned gift to Community Servings, which we received upon his passing.  
Every day, Community Servings hears from individuals and healthcare partners about people in our community experiencing the dual challenges of critical and chronic illnesses and nutrition insecurity. Thanks to people like Bernie and others who include Community Servings in their estate planning, we provide life-changing nutritious meals at no cost to thousands of people annually.  
Becoming a member of The Bernie Smith Legacy Society is easy. Simply add Community Servings as a beneficiary in your will, retirement plan, life insurance policy, trusts, or other estate planning vehicle. As a member, you'll receive special recognition and invitations to annual donor events, and know that your commitment and dedication to the mission will continue on as your legacy.  
Already included Community Servings in your estate plan?
Please notify us so we may welcome you to The Bernie Smith Legacy Society. For more information about establishing a planned gift, please contact Luis Fortes, Major Gifts Officer at 617-522-7777 X290 or