LifeSavor 2022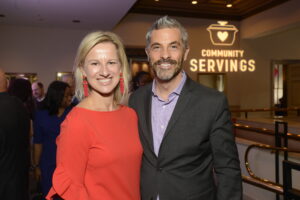 Join us Wednesday, June 8 at 6:30 pm at The Museum of Fine Arts as we gather to Celebrate 30 Years of LifeSavor!
It's been over two years since we've gathered in support of the thousands of critically and chronically ill and food-insecure clients and families across Massachusetts who count on the nutritionally appropriate scratch-made meals we provide. We are committed to doing so safely.
To give our restaurant partners still recovering from the pandemic a much-needed pause from charitable requests, LifeSavor is taking the form of an elegant cocktail party. The celebration will include live entertainment, expertly-prepared hors d'oeuvres, and exciting surprises, complete with a delicious take-home dinner for each guest prepared by our talented team of cooks under the direction of Executive Chef Brian Hillmer.
Compared to March 2020, the number of individuals we serve annually has increased by 130%. We're on target to prepare and deliver over 900,000 medically tailored meals to more than 4,000 people across the Commonwealth this year alone. We need your help to meet this challenge.
Please join us as we come together to honor the past, present, and future of this event and remember our neighbors and local families disproportionally impacted by life-threatening illnesses.
BUY A TICKET