Community Servings and The Center for Health Law & Policy Innovation of Harvard Law School are pleased to announce the official launch of the Massachusetts Food is Medicine Statewide Plan. The plan, which is funded in part by the Blue Cross Blue Shield of Massachusetts Foundation, aims to increase access to medically tailored Food is Medicine interventions across the Commonwealth by convening healthcare payers, providers, and policy leaders and conducting cutting-edge research over the course of the next twelve months.
"Massachusetts is taking an important step in realizing the value of Food is Medicine for critically ill individuals in Massachusetts," said David B. Waters, CEO of Community Servings. "Those who are living with critical and chronic illnesses in the Commonwealth will be better served by this Plan, and we at Community Servings are proud to be a part of this initiative which will expand much needed services to nutritionally vulnerable people across the state."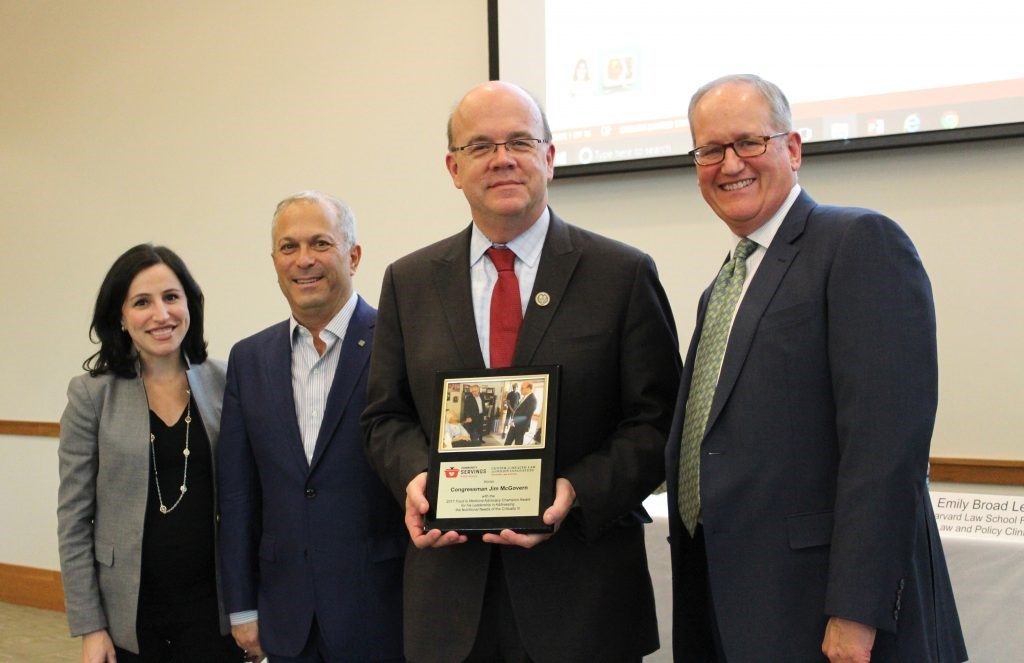 Food is Medicine describes the provision of nutritious food tailored to the medical needs of an individual who lives with one or more health conditions likely to be affected by diet, such as diabetes, heart disease, certain cancers, and HIV/AIDS.  In a small but growing number of cases in Massachusetts and across the country, Food is Medicine interventions are becoming integrated into holistic, patient-centered models of care for individuals with complex chronic illnesses.  For example, the State of California has passed legislation establishing a 3-year pilot in which qualifying individuals in the State's Medicaid program will receive medically tailored, home-delivered meals.  The California initiative launches in January 2018.
"We know, based on research and our experience working with partners in the field, that providing medically-tailored food will not only make it possible to better serve people all across the state of Massachusetts, but will help to control healthcare costs in the short and long-term," said Robert Greenwald, Faculty Director at the Center for Health Law & Policy Innovation of Harvard Law School.  "The Food is Medicine State Plan is ultimately about expanding access to a low-cost, highly-effective health intervention."
While Massachusetts leads the nation with programs and providers working to ensure that people living with serious illness have the specific nutrition they need to heal, these interventions are not evenly available across the state.  Community Servings and CHLPI have worked closely over the past five years to develop the evidence and policy base for integrating Food is Medicine interventions into healthcare delivery and financing to include all individuals who would benefit from these services.
Over the course of 2018, a series of regional listening sessions will be held to hear about challenges that residents of Massachusetts face in accessing nutritious, medically-appropriate food. Subscribe to the mailing list to learn more about the listening sessions.
To learn more about the Massachusetts Food is Medicine Statewide Plan and get involved, visit the website.