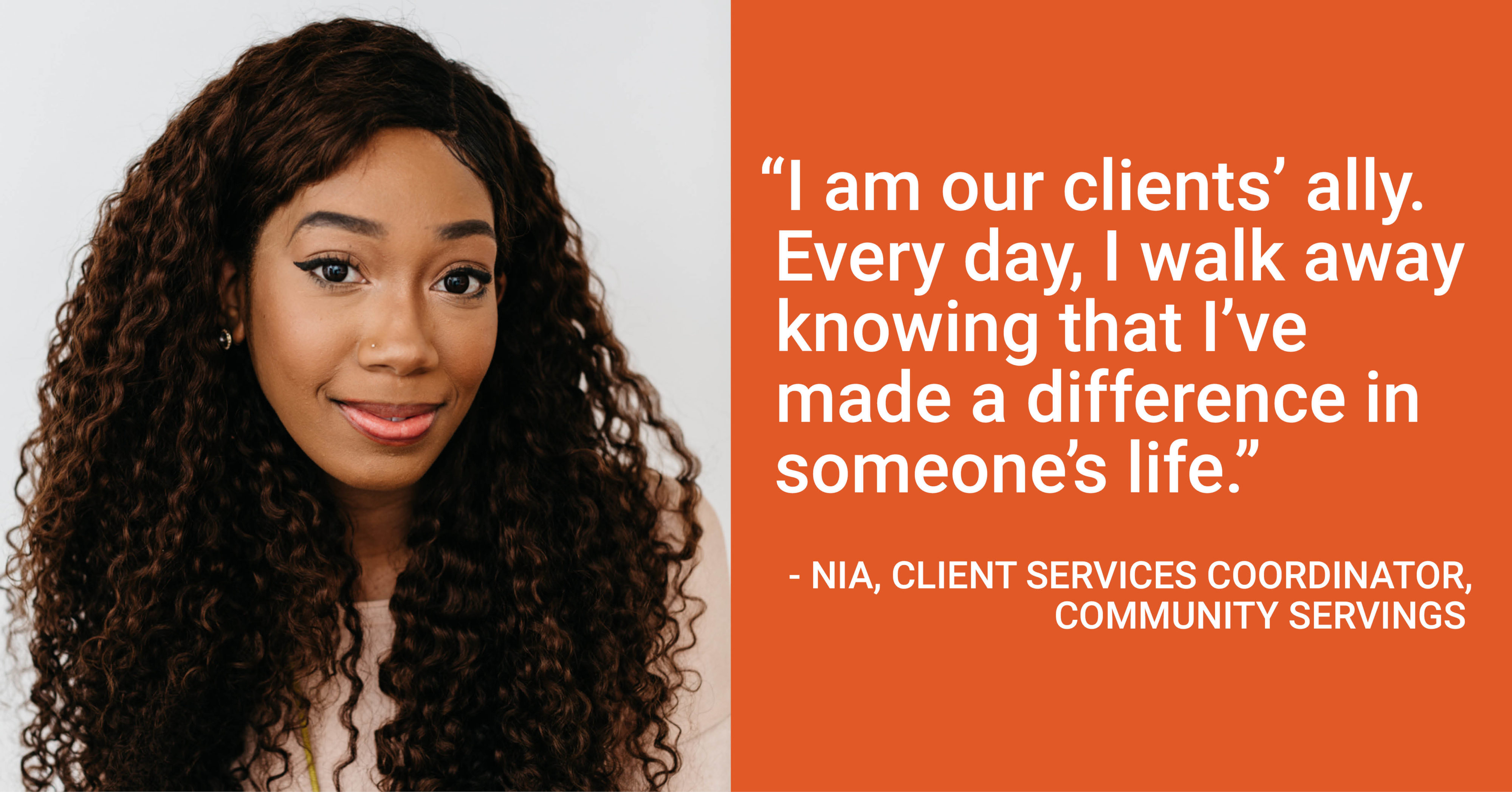 Meet Nia. You may recognize her from when she worked as Community Servings' receptionist. After four years of working at the front desk, she transitioned from being a friendly face of the organization to an empathetic advocate for our clients. She's currently a Client Services Coordinator, which involves daily communication with clients to ensure they're receiving high-quality care.
We sat down with Nia to learn more about her important work.
Tell us about your time as a receptionist.
I joined Community Servings six years ago, and worked at the front desk as a receptionist for four years. I loved engaging with visitors, volunteers, staff from so many different departments—the cooks, drivers, our Teaching Kitchen Trainees—and, of course, our clients. I actually didn't think I'd be working in that role for that long, but I loved working with so many people, talking on the phone, and being the face of the organization.
Why did you transition to the Client Services team?
Just a year into my time as a receptionist, I knew I wanted to be on the Client Services team because I saw the amazing work they were doing. So, I started learning as much as I could. I set up meetings with Carolyn (our Manager of Client Services) and Sara (our former Client Services Coordinator) and started taking on projects like data management and billing so that I could get to know the work. The more I became involved, the more sure I was that I was destined to work with clients.
What's your favorite memory at Community Servings?
My favorite memory is when I got the job as Client Services Coordinator. I screamed and started jumping up and down. My coworkers on the Client and Volunteer services teams who had been following my path to this role were so supportive. It felt so good to be surrounded by friends who were as excited for my growth as I was. I told my daughter that I would now be working in the back of the office now, and she was excited.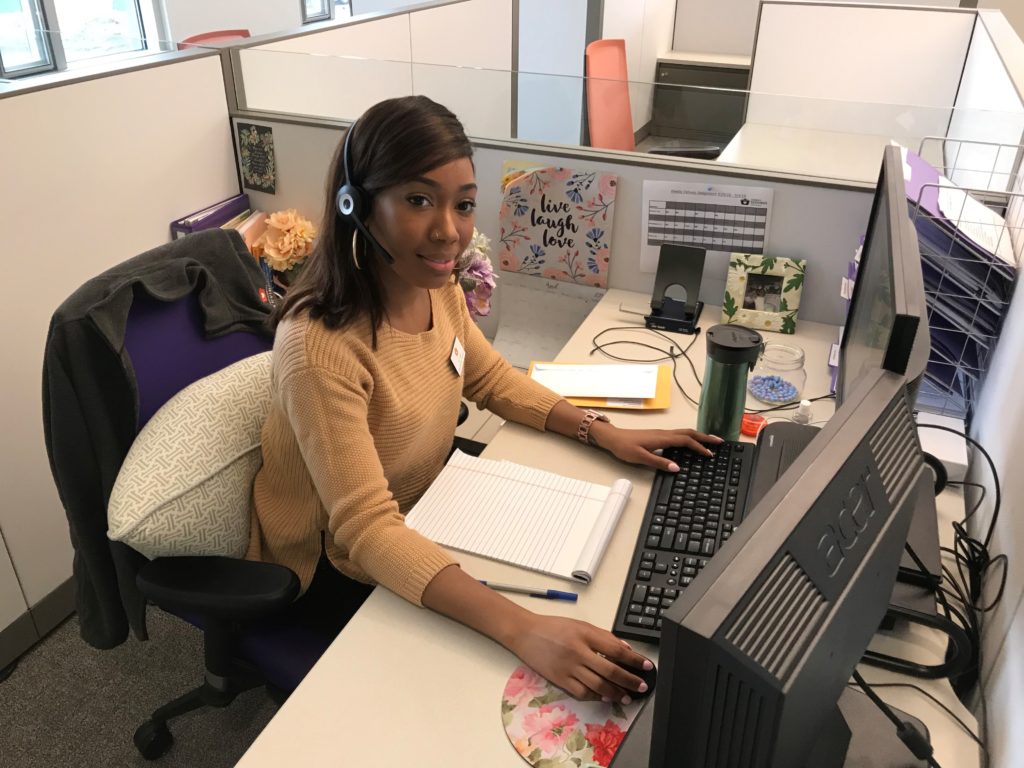 What's it like to work with clients?
Many clients don't have anyone to support them. We are their ally—their shoulder to lean on. Every day, I walk away knowing that I've made a difference in peoples' lives. It's a very humbling position to be in .
What keeps you coming back every day?
I love the environment at Community Servings. It's one of the only jobs I've had where people are genuinely happy to be doing what they're doing, and where they truly care about the mission. What we're doing is bigger than us. Even when I'm not at work, I still am constantly thinking about how I am representing Community Servings and our clients. And of course, the food!
Do you have a favorite food?
Hands down—panko-breaded fried lobster!
Thank you, Nia, for all that you and your team do to support our clients! We are so grateful for your service.